CLEVELAND + AKRON COMMERCIAL REAL ESTATE PHOTOGRAPHY
PREMIUM REAL ESTATE PHOTOGRAPHY & MARKETING FOR COMMERCIAL SPACES, BUILDERS, ARCHITECTS & INTERIOR DESIGNERS
Liza Sue Productions is North East Ohio's largest and best-rated full service award-winning real estate photo studio. We are proud to be the premier studio servicing Ohio's top custom home builders, interior designers, architects, investors, luxury home sellers and commercial spaces. Our aim from day one has been to capture the beauty of real estate utilizing top-of-the-line equipment, the newest and best techniques, beautiful staging, professional lighting and top-notch customer service. We are proud to have photographed the 2019 Cleveland Choice Awards overall Best Custom Home Build. Not only do we care about the final results, we care about our clients having a great experience every step of the way. We hire and work with only the best photographers, editors and team members. Our skilled photographers are highly trained and go through rigorous standard testing before ever stepping in to the field. Liza Sue Productions understands that each and every client, company, builder and designer has different needs - so we are always happy to customize our services to meet those needs, visions and budgets. We offer a variety of different photo styles to match every budget and need: including but not limited 2-7 exposure blended images, both single camera flash and extensive multi-flash and ambient composites, both full frame wide-angle shots and detailed design and decor photos, window-pulls that result in both the window views perfectly visible and the interior, both real twilight photos and day-to-dusk Photoshop edits, and so much more.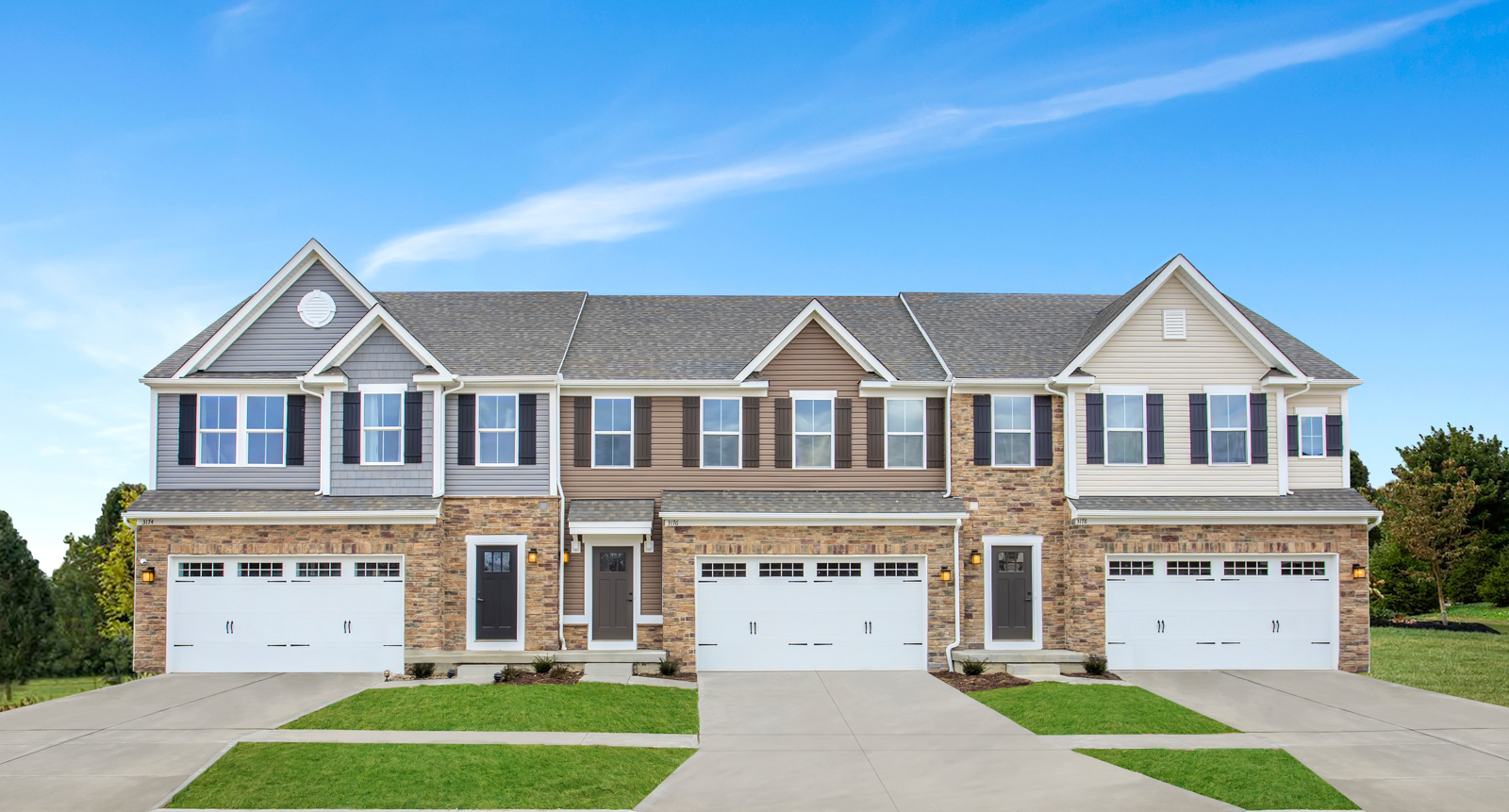 COMMERCIAL PHOTO SERVICE RATES - Builders, Architects & Designers -
1/2 Day rate - $650 per photographer (add stylist for $300) - up to 4 hours

Full Day rate - $1200 per photographer (add stylist for $500) - up to 8 hours

Time overages are billed at $200/hour

(discounts may apply for large volume and/or builders)
TURNAROUND TIME 1-2 weeks (Rushes may be available for additional fee upon consultation)
QUANTITY OF PHOTOS vary from shoot to shoot. If a specific number is required it can be discussed via your free consultation based on what your needs are, and in some cases client may be provided a preview gallery of unedited options to chose their favorites before post processing begins.
WHAT'S INCLUDED Our premium multi-flash and window pull techniques yields the highest-end results for editorial photos, model homes and publications. We utilize multi-flash setups, combined with ambient light shots and a perfectly exposed window pull all blended in Photoshop to perfection! Our professionals re-stage each shot for the optimum composition rearranging decor, lamps and furniture to capture the perfect photo. These photos produce the most professional photos on the market with perfectly exposed windows every-time, glare reduction, and balanced, color-corrected light. Perfect for your highest-end projects, model homes and photos that will be used in national marketing and magazines.
Multi-flash as needed for interior photos blended with ambient light and window pulls as needed

Basic room staging utilizing existing furniture/decor (within reason)

1 Multi-exposure front exterior photo with digital sky enhancement/ replacement and full landscape alterations and/or grass replacement as needed

High resolution digital files

Professional post-processing of all photos - including window pull edits and blending of multi-flash and ambient light layers as needed

Reduction of glare on floors, windows, appliances and artwork as needed (full removal available in post processing for additional fee)

Photoshop Removal of builders tape, dumpsters, errors or builder equipment available for additional fee

OPTIONAL ADD ON's:

+$49/each DAY TO DUSK EDIT Photoshopping - add on 1 exterior shot turned into a Twilight shot (price only available with interior/exterior photo package above shot at same time)

+$25 SUNNY SKIES for 1 Main Exterior Shot (sky/ landscaping refresh) Add all exterior photos enhanced for only $5/each after the first one at $25!

$600+ COMMUNITY (CITY) SHOOTS DSLR & Drone shots ($50/each additional location after first 6 destinations in a single city)

$300+ DEVELOPMENT SHOOTS 3-6 DSLR & Drone shots ($50/each additional after first 6)

+$200 /each REAL TWILIGHT PHOTO multi exposure, taken at real twilight hours, landscaping alterations/ additions included, model signage removal included, sky enhancement/ replacement included as needed. SEE OUR ENTIRE TWILIGHT GALLERY HERE.

+$50/ image VIRTUAL STAGING - Pick your design style, color and details! (Revisions requests are additional)

+$150 SINGLE LOCATION DRONE SHOTS add on: 3-8 multi-exposure aerial photos (discount price is available only with interior/exterior photo packages above - shot at same time and does NOT include community/ development photoshoots)

+$90/hour custom Photoshop requests - (estimated quotes can be provided) including removal of building materials/equipment, landscape alterations, fixture alterations, glare removal from appliances, photos, etc., faux exterior landscaping altered/ added to windows

$300+ 3D Matterport Home Tours Show off every square foot of your property with a 3D tour (more here)

+$350+ Video Tours Contact us today for a custom quote

$25+ travel fee for locations further than 30 minute drive from Richfield, Ohio

$50+ reschedule fee for same day cancelations and/or unaccessible property after scheduled arrival or retaking photos for reasons out of photographers control (does not include photographers recommending weather-related rescheduling of entire shoot - but is applicable to exterior retakes if builder requests).

NOTE ABOUT PHOTOGRAPHER ARRIVAL TIMES We always aim to arrive on time, however the nature of real estate photography can vary from home to home and sometimes your photographer may arrive about 30 minutes early or late - depending on prior photoshoots.

WEATHER RESCHEDULE We do not charge you to reschedule a shoot if our photographer recommend a reschedule for weather.
STYLISTS - We also offer stylists who can come assist in preparing and styling the space to perfection to aid in the final results and save the photographers time (and you money) so the space is prepped and the process is more efficient. Stylist and photographers do not offer cleaning services, if your property is not ready upon arrival your shoot may incur additional fees, be rescheduled and/ or charged a rescheduling fee.
PHOTOSHOPPING - Our photoshopping services include but aren't limited to Removing glare from TVs, art, appliances, cords, outlets, grates, grey skies, landscaping, contractor tape, inserting appliances, digital staging, and so much more! All photoshopping is billed separately at $90/hour and per client's request.
BEFORE/ AFTER EDITING SERVICE EXAMPLES : ORIGINAL, SUNNY SKIES & DAY-TO-DUSK

MORE REAL ESTATE SERVICES
WHAT SETS US APART AT LIZA SUE PRODUCTIONS - OUR FULL SERVICE REAL ESTATE STUDIO
We offer full Real Estate Marketing services to Builders, Architects, Designers, Realtors and Sellers including: Selling houses fast, Premium Real Estate Photography, Drone + Aerial Stills and Videography, Staging Services, Twilight Home Photography, 3D Matterport Mansion Tours + Panorooms, Headshots, Branding and Marketing for Realtors and Business, Social Media Management and Marketing, and on-site top-notch Realtors with expert marketing skills! We produce award-winning results and created the photos for teh 2019 Cleveland Choice Awards home. Our full-services studio makes us an easy, one-stop-shop for Builders, Designers, Architects, Realtors and Sellers. We have a 100% customer satisfaction with endless perfect 5/5 reviews on Google and Facebook. SOME OF OUR AMAZING REAL ESTATE CLIENTS INCLUDE - Keller Williams Realty, Howard Hanna Realty, Berkshire Hathaway, Coldwell Banker, Cutler Realty, Century 21 Realty, Airbnb Plus, Meero, The 9, The Avenue, Kensington Homes, Otero Homes, Pulte Homes, Drees Homes, Ryan Homes, Diyanni Homes and many more!
We understand what sells your house fast! We have years of experience in real estate investing and marketing. Both our founder, Liza Sue Studebaker and our head photographer Jason Julian Smalcer, are licensed Realtors with years of experience in customer service and a natural talent for decorating and design. We study and know what the masses in the Cleveland and Akron market search for in real estate. We have helped hundreds of home owners and Realtors sell houses quick with beautiful photos and unique marketing techniques. We believe in treating all of our customers with integrity, honesty and we truly care about the results. That's why we are one of the only full-service real estate studios who have perfect reviews!
We are always open to customizing packages and working with any client's vision to create high-impact, top-notch marketing materials that meet client's needs and budgets. We are use to working with corporate head quarters and constantly thanked for our flexibility and willingness to work with marketing teams. We have a high, positive-energy team and customer-satisfaction is our number one priority.
We are proud to be a local Cleveland-based business that's ever growing! Centrally located with studios in Richfield, Ohio and on the boarder of Broadview Heights and North Royalton, Ohio. Our head Realtor and Real Estate Photographer, Jason Julian Smalcer and our founder Liza Sue Studebaker have lived and worked in dozens of areas in North East Ohio, including - Richfield, Brecksville, Bath, North Royalton, Broadview Hts, Lakewood, Hudson, Canton, Akron, Cleveland, Bay Village, West Lake, Independence, Parma, Fairlawn, Hinckley, Medina, Mentor, Chesterland, Orange, Beachwood, Macedonia, Seven Hills, Glenwillow, Stow, Aurora, Penninsula and more! We are labeled and used as the "preferred vendors" (without having to pay any vendor fees) and trusted photographers for some of the top builders and brokerages in North East Ohio, working on community photography projects which have given us experience on all the local amenities in popular and up-and-coming areas and thorough knowledge of the best places in Ohio to live. While most real estate brokerages require their vendors to pay fees - we pay no incentives or fees to any companies - and yet we're recommended and referred daily based on the exceptional service and results we continuously deliver. We are in love with the Cleveland and Akron real estate market and communities and would love the opportunity to service your business. Contact us today for a free consultation!
*All prices and packages are subject to change without notification.